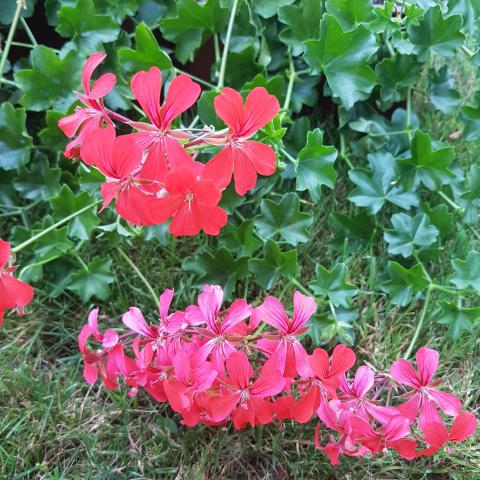 In the family Geraniaceae, Pelargonium peltatum is commonly known as ivy leaf, trailing, or cascading geranium.
With their trailing habit, easy care and propagation, fast growth, and abundance of flowers all season long, ivy geraniums are stellar performers for any container plantings.
Simple to care for, enjoy their long-lasting blooms by providing a sheltered location, afternoon shade in hot spots, and regular watering – easy as can be!
Avilable photo size for
Pelargonium Peltatum - free photos
width: 3024 px
height: 4032 px