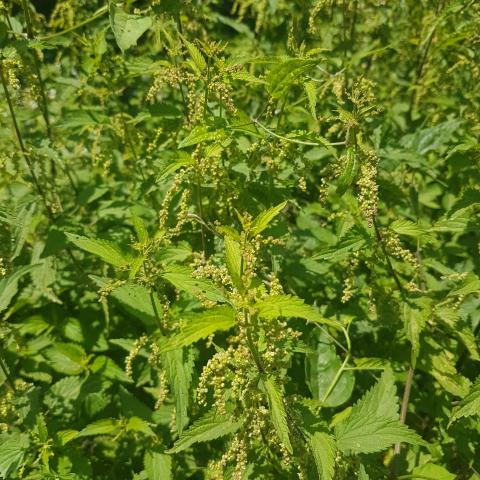 Stinging nettle (Urtica dioica) has been a staple in herbal medicine since ancient times.
Contains Many Nutrients:
Vitamins: Vitamins A, C and K, as well as several B vitamins
Minerals: Calcium, iron, magnesium, phosphorus, potassium and sodium
Fats: Linoleic acid, linolenic acid, palmitic acid, stearic acid and oleic acid
Amino acids: All of the essential amino acids
Polyphenols: Kaempferol, quercetin, caffeic acid, coumarins and other flavonoids
Pigments: Beta-carotene, lutein, luteoxanthin and other carotenoids
You can buy dried/freeze-dried leaves, capsules, tinctures and creams.
The dried leaves and flowers can be steeped to make a delicious herbal tea, while its leaves, stem and roots can be cooked and added to soups, stews, smoothies and stir-frys. However, avoid eating fresh leaves, as their barbs can cause irri
May Reduce Inflammation
May Treat Enlarged Prostate Symptoms
May Treat Hay Fever
May Lower Blood Pressure
May Aid Blood Sugar Control
Consuming dried or cooked stinging nettle is generally safe. There are few, if any, side effects.
Avilable photo size for
Free images - Stinging nettle (Urtica dioica)
width: 3024 px
height: 4032 px