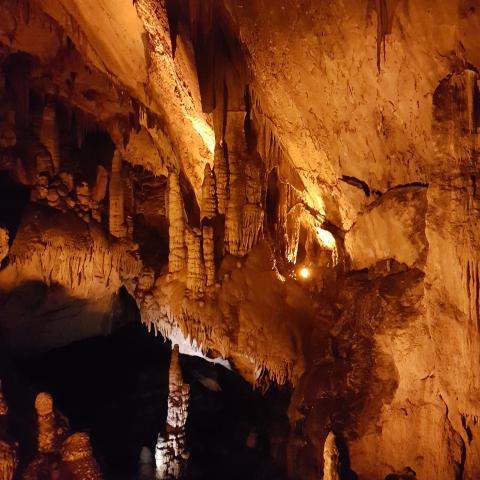 Damlatas Caves (Alanya) Turkey - This is a small cave not far from the tourist information office and at the end/start of Kleopatra beach.
Stalactites and stalagmites are lit up and there are steps down into the cave area, a low part of the cave where you can crawl under to take some pics.
It is very humid 98% be warned! but apparently very good for asthma sufferers.
Avilable photo size for
Small cave and the end of Kleopatra beach
width: 3024 px
height: 4032 px