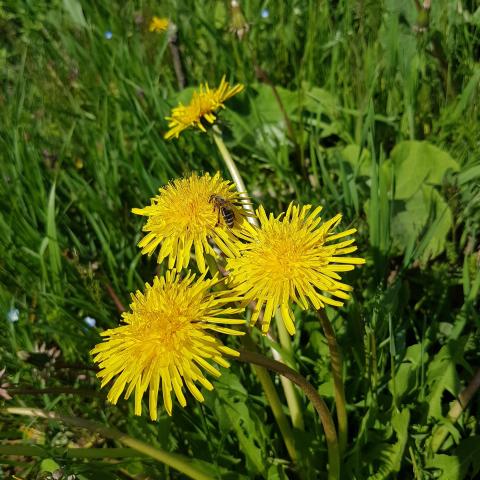 How to Make Dandelion Tea?
For the most flavorful drink, use just the petals of the dandelion flower.
The green bits of the flower head are not poisonous by any means just bitter and less palatable overall.
This means cutting the entire head from the plant. Bring those flower heads inside and cut or pull the petals from the green base.
You want about 1/2 cup, loosely packed, of dandelion petals for every cup of dandelion tea.
Place your petals into a tea ball and put in a heat proof cup.
Pour 8 ounces of boiling water over the tea ball and let steep for about 10 minutes. Sweeten, if desired and enjoy.
Make a large batch by infusing 2 cups of dandelion petals in a quart of boiling water. Let steep about 20 minutes and strain.
Avilable photo size for
width: 2160 px
height: 2160 px