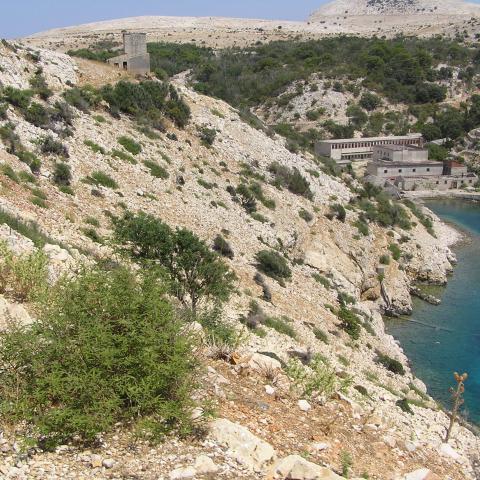 There was no attempt to destroy the man's body on Goli island, but to kill man inside man. The guards were just here to prevent escape. From the very beginning, it was ment that prisoners take care of themselves, especially as punishment is concerned. The guards did not particularly interfere with the conflicts between them, nor did they particularly worry about them.
Soon came a second group of 1,000 detainees and then the real face of Goli showed. Prisoners from the first group were ordered to form a row through which the newcomers had to pass, and as they passed, prisoners from the first group beat them as strong and as cruel as they can. Who did not hit hard enough was also sentenced to pass through the row.
There were hidden agents in the second group and the provocateur agents who told the detainees that they would be released if they listened to the orders and testify against the others. Soon their effort had brought fruit and the two groups started fighting. Two people were killed and about thirty were injured.
Avilable photo size for
The island of "Goli" - "Croatian Alcatraz"
width: 2288 px
height: 1712 px