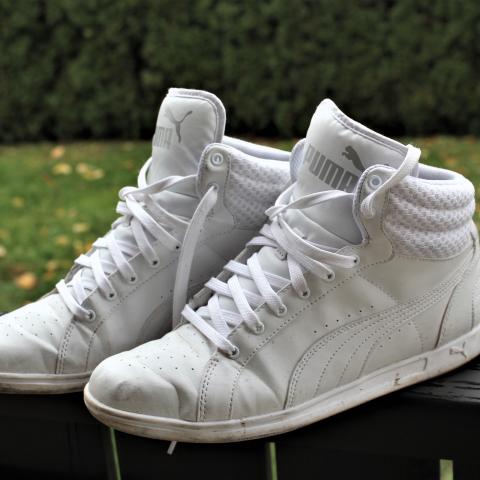 How to Clean Pumas? Wipe away dirt, mud, and dust with a dry cloth. Get a dry cleaning cloth and gently wipe it over the uppers of your shoes, paying close attention to any detailing or crevices. Swap the cloth for a new one if it gets too dirty.
Remove stubborn dirt or debris with unscented baby wipes. Baby wipes are great for removing more difficult marks on the uppers of suede or nubuck Pumas. Simply take a fresh baby wipe and gently wipe away any dry dirt, mud, or dust that can't be removed with a dry cloth.
Unscented baby wipes are very gentle, which makes them suitable for more delicate materials such as suede or nubuck.
Avilable photo size for
Dirty Puma sneakers after a walk
width: 3072 px
height: 2304 px