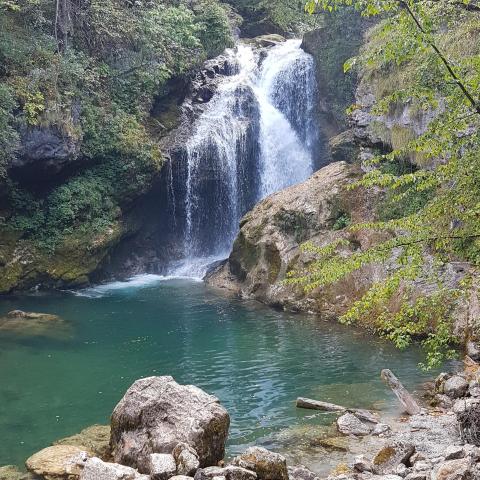 Very nice walk with amazing views. Partly on paths and partly on walking bridges built of iron/steel and wood.
Stunning opportunities for photos.
When we arrive at Bled (from the direction of the Ljubljana - Jesenice highway), turn right at the traffic lights towards Pokljuka. Follow the main road and in the village of Spodnje Gorje we turn right towards Vintgar. We park in the parking lot in front of the cottage, where they collect an entrance fee.
A very refreshing walk, especially during the summer months.
Avilable photo size for
Free photos Vintgar Gorge (Soteska Vintgar), Bled
width: 1440 px
height: 2560 px