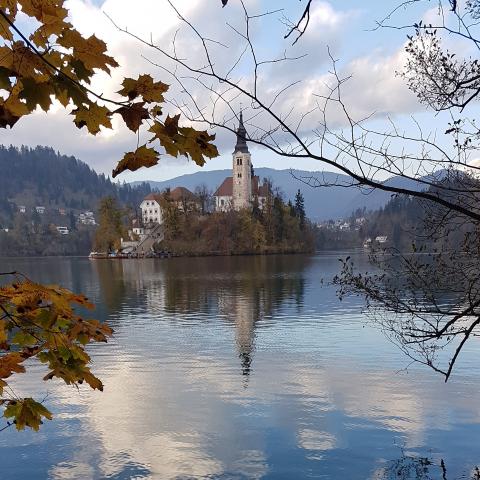 Bled island is a tiny tear – shaped isle in the middle of lake Bled in the northwestern corner of Slowenia.
Slovenia has only one island but it's a very special island in the middle of Lake Bled with an idyllic baroque church built on it.
The traditional transportation to Bled Island is a wooden boat known as a pletna.
Similar in shape to Italian gondolas, a pletna seats 20 passengers. Modern boats are still made by hand and are recognizable by their colorful awnings. Pletna oarsman employ the stehrudder technique to propel and navigate boats across the lake using two oars.
There are regular departures throughout the day and it takes about 20 minutes each way.
Avilable photo size for
The Bled island in Slowenia - free photos
width: 1440 px
height: 1440 px